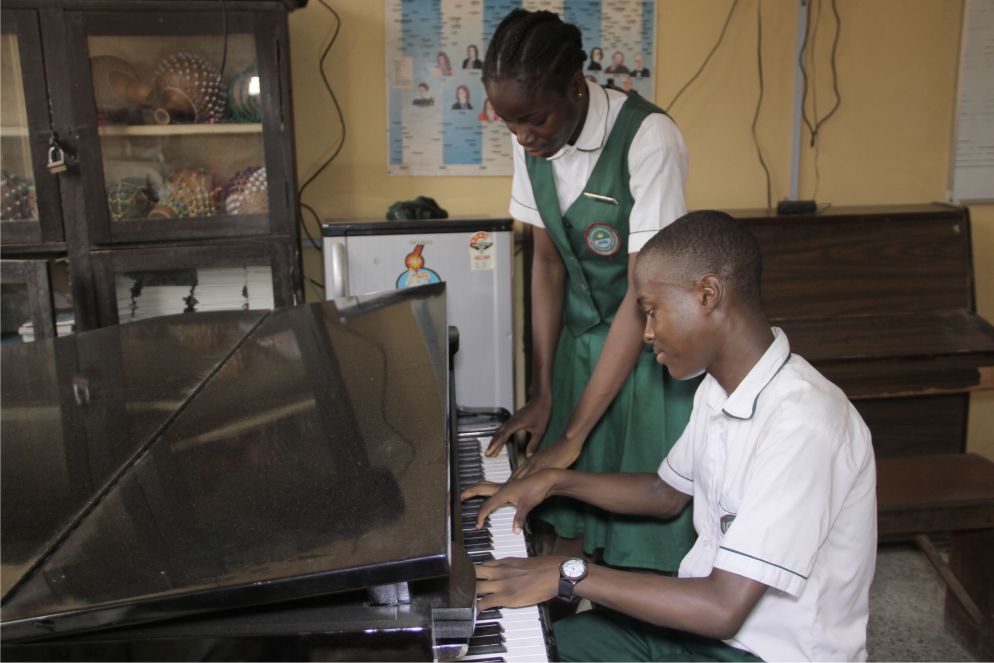 SCHOOL ANTHEM
We are the students of I.S.L
Steadily marching on to glory in true fellowship
In the name of God, the father of grace;
We shall triumphantly reach our goal.
International School, University of Lagos,
In truth and love, we march along
Lifting up the banner of
"Excellence in learning and Character".
We pledge to you our dear alma mater
To be humble! Loyal! Honest!
Diligent in everything we do
To raise our school to greater height…
FIRST AMONG EQUALS OUR SCHOOL SHALL BE
Composed by Rev. Akinpelu E. O.
Music Department, I.S.L
INTERNATIONAL SCHOOL PLEDGE
I promise to be a good student today
And to obey all school rules and regulations
So, help me God.
BE PROUD OF YOUR SCHOOL