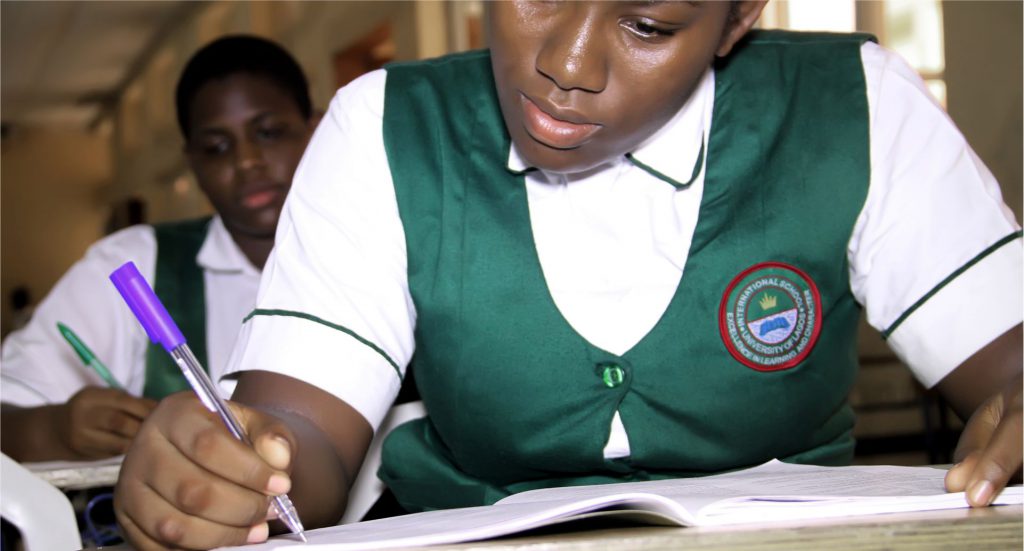 Intent
ISL's curriculum is rich and well balanced in order to enable our pupils become enthusiastic, curious learners, creative and responsible citizens. Our aim is to raise aspirations in our students, so they are spurred to believe and attain any height in life.
For all curriculum subjects, teachers plan and assess against carefully organised learning objectives to continually build upon and extend knowledge and skills. Our carefully planned 'Curriculum Enrichment' enhances this further, ensuring that by the time they leave us, Students have had a wide variety of opportunities and experiences.
Teachers encourage children to ask questions and articulate their thinking, gaining an increasing vocabulary while making links across their learning.
Implementation
The International School, University of Lagos operates essentially the Nigerian curriculum, even though a number of our students are prepared for International curriculum/ Examinations like SAT & TOFEL. The School is currently a center in Nigeria for SAT Examination.
Subjects Covered
The school runs both the Junior and the Senior School curriculum. In the Junior School, the school has consistently prepared students for the Junior School Certificate Examination, currently known as Basic Education Certificate Examination (B.E.C.E.).
The school offers the following subjects in the Junior School:
English Language
Mathematics
Basic Science
Basic Technology
Business Studies
Computer Studies
Social Studies
Civic Education
Home Economics
Agricultural Science
Christian Religious Studies
Islamic Religious Studies
Yoruba Language
Igbo Language
French
Fine-Art
Music
Arabic
Chinese
In the Senior School, the school has also consistently prepared students for the Senior School Certificate Examination (SSCE) conducted by both the West African Examination Council (WAEC) and the National Examination Council (NECO). The following subjects are offered in the Senior School:
English Language
Mathematics
Physics
Chemistry
Biology
Further Mathematics
Technical Drawing
Computer Studies
Data Processing
Block laying, Brick & Concrete work (BBC)
Civic Education
Government
Economics
Geography
History
Christian Religious Studies
Islamic Religious Studies
Literature in English
Yoruba Language
Igbo Language
French
Arabic
Visual Art
Music
Wood Work
Metal Work
Electronics
Applied Electricity
Commerce
Bookkeeping & Account
Food & Nutrition
Clothing & Textile